When you see the GreenPower tick, you know you're choosing an accredited renewable energy product which removes greenhouse gas emissions from your electricity usage.

Choosing GreenPower is easy
Check out our list of GreenPower Providers (retailers) and their GreenPower Accredited Products.
If you see your current electricity retailer there, simply ask them to add GreenPower to your current contract.
Alternatively, you may be able to save money by shopping around. Pick a retailer and ask them for their best GreenPower deal. 
Be aware, each GreenPower Provider will have their own name for their GreenPower Accredited Product. They may even offer you a carbon offset product instead. So before you contact them, note down the product name and work out what percentage of GreenPower you want to purchase.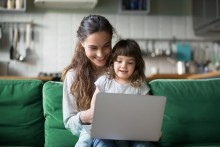 Why is accreditation important?
Claims about renewable energy can be confusing. If you've made the decision to choose renewable energy, you want to know your chosen renewable energy product will:
cut your greenhouse gas emissions,

reduce your contribution to climate change,

help drive demand for green energy, and

develop the renewable energy sector, helping it to create jobs as fossil fuel based generation is phased out.
GreenPower accreditation means that an independent third party conducts thorough checks to make sure GreenPower Accredited Products meet our strict standards.