GreenPower Corporate Direct
Corporate Direct is a simple way to get GreenPower accreditation for large renewable energy purchases.
Corporate Direct is direct and simple. You bring the Large-scale Generation Certificates (LGCs) and we do the rest.
Corporate Direct is intended for organisations that buy their renewable energy certificates in bulk – from the wholesale market or directly from a wind or solar farm. When surrendering certificates through GreenPower, Corporate Direct participants can be certain that their renewable energy claim is independently accredited and assured.
This product is designed for organisation using more than 7,500 MWh of electricity per year. The annual fee cap of $15,000 makes it cost-effective for large certificate surrenders. 
The GreenPower audit process ensures all certificate surrenders are audited and published. For Corporate Direct participants, GreenPower will make the origin of LGCs and the renewable generator details publicly available on our website. This provides full transparency of your renewable energy claims.
GreenPower is a trusted, independent government program with more than two decades of experience in renewable energy accreditation. GreenPower purchases are recognised nationally and internationally as net-zero renewable energy by organisations such as NABERS, B Corp, RE100 and ClimateActive.
Corporate Direct participants will be able to showcase the GreenPower logo. Using the GreenPower logo shows your customers and business partners that you are taking sustainability seriously.
Our fact sheet explains Corporate Direct in detail, including frequently asked questions and an explanation of how fees are calculated for this product.  
Request Corporate Direct now.
Or contact us if you have any other questions.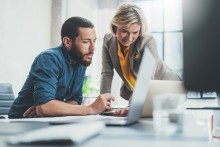 Eligibility Criteria
To participate, organisations need:
an ABN or ACN

access to LGCs from a GreenPower generator (you can see a list of all our generators here)

to plan to surrender the equivalent of at least 10% of their annual electricity consumption in LGCs through GreenPower (a minimum fee and maximum fee apply).
GreenPower Corporate Direct is initially available as a pilot until 31 December 2022 with the intent of Corporate Direct being a permanent part of the GreenPower suit from 1 January 2023 onward.