GreenPower December 2022 update
What's in this update:
Thank you for responding to our public consultation

Renewable gas update

New GreenPower Providers update

New GreenPower Generators update

Merry Christmas! Our office is closed over the Christmas-New Year period
Thank you for responding to our public consultation
Thank you to all the people and organisations that made a submission to GreenPower's Program Review and the renewable gas consultation this year.
We asked to hear your views on how GreenPower can support renewable energy going forward and heard a wide range of views:
Focussing on the affordability of GreenPower was strongly supported
Many respondents said there is a need for more and targeted marketing and promotion of GreenPower
Respondents generally want GreenPower to align or exceed Australian and international carbon accounting and renewable energy standards and initiatives such as Climate Active, RE100, GHG Protocol, NABERS etc.
We will publish a summary of responses to the Program Review early next year.
Next steps
The consultation paper discussed interim and long-term changes. We are now developing the interim changes using your feedback and considering recent changes to relevant standards and initiatives e.g. the recent changes RE100 made to its technical guidance.
We will be undertaking further targeted consultation on the interim changes with GreenPower generators, customers and providers in January and February 2023.
If you're interested in participating in the targeted consultation on the interim changes, please email [email protected]
We are planning for the interim changes to be finalised by mid-2023 and take effect from 1 January 2024.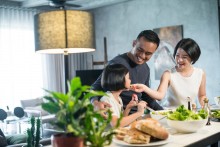 Renewable gas update
We are progressing the Renewable Gas Certification Pilot which is nearing the planned project launch in Q1 2023.
Renewable gas (biomethane, biogas, renewable hydrogen) will help to decarbonise sectors that are hard to electrify, such as heavy industry, chemicals and manufacturing.  
Thanks to the Pilot, commercial gas users will be able to directly support renewable gas projects in Australia, helping to increase supply of renewable gas and reduce emissions. 
Several renewable gas projects have expressed interest in joining the Pilot and demand from industrial gas users for renewable gas certificates is looking strong.
To find out more about the pilot please visit our website here.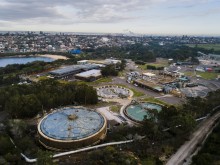 New GreenPower Generators
This year has seen a huge increase in renewable energy generators across Australia. Many have chosen to take the extra step and get GreenPower accreditation to show that their generator has a 'net environmental benefit' and their renewable energy certificates can be used in GreenPower products.
43 generators have become GreenPower accredited in 2022 totalling over 1.9 GW of new renewable energy capacity.
38 solar farms
4 wind farms
1 landfill gas power generator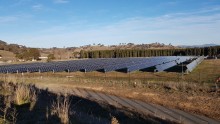 ☀ help build the community run Shoalhaven Energy Project
💡 increase investment in GreenPower accredited renewable energy
👔 help grow jobs in Australia's renewable energy sector in regional areas
⛔ displace fossil fuel generation from Australia's energy grid
🌱 speed up the growth of Australia's renewable energy sector
✅ be a tangible part in getting Australia to net-zero 
New GreenPower Providers
We're very excited to have welcomed Amber Electric and Green Energy Exchange to our list of GreenPower Providers in 2022. Amber Electric offer a 100% GreenPower product to residential and small business customers in NSW, VIC, QLD, SA and ACT. Green Energy Exchange will begin selling a decoupled GreenPower product from 1 January 2023.
You can learn more about all GreenPower Providers on our website here.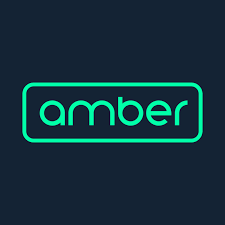 Merry Christmas! GreenPower's office is closed over the Christmas-New Year period
We wish you a Merry Christmas and a safe and enjoyable break over the Christmas-New Year period.
The GreenPower office will be closed from Monday 26 December 2022 and will reopen on Monday 9 January 2023.