Purchasing GreenPower has a range of benefits, and thanks to the purchase volume, corporate buyers have access to additional products such as GreenPower Connect.
Thanks to their purchase volumes, corporate and industrial buyers can make a big difference with their energy procurement. Many organisations in Australia and globally have ambitious emissions reduction targets, or renewable energy targets, such as the RE100 initiative.
GreenPower enables businesses to buy renewable energy from retailers and certificate traders, making it the easiest way to meet corporate emissions reduction and renewable energy targets. GreenPower Providers and the Program Manager ensure that every purchase leads to renewable energy being added to the grid, above and beyond mandated levels. This gives corporate customers confidence that their emissions reductions are credible and can be used to achieve corporate emissions reduction targets.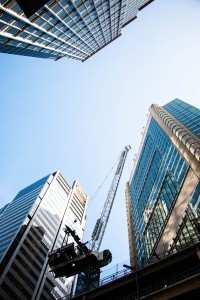 Benefits of getting GreenPower for your business
Use GreenPower's brand to showcase your environmental commitment to your customers

Improve your building's NABERS rating

Improve your building's Green Star Performance Ratings (existing buildings only)

Use GreenPower as part of gaining RE100, Windmade and GreenBizChec certifications, as well as some Good Environmental Choice Australia certifications

Disclose your GreenPower purchase as part of your NGERS reporting

Improve your environmental performance rating, to be included in environmentally screened funds

Increase your employee morale by being a company of integrity and leadership

Your GreenPower purchase equates to zero emissions electricity in most carbon and sustainability reporting, which is great news for businesses reporting under the CERT report or Climate Active.
Promoting your GreenPower choice
Whether you purchase GreenPower Accredited energy, or choose GreenPower Connect, we're here to help you promote your sustainable choice.
GreenPower Accredited customers
When you purchase GreenPower Accredited renewable energy, you can promote your sustainable credentials based on the amount of GreenPower energy you choose to purchase:
Purchase 10% or more GreenPower
Use the GreenPower customer logo on your promotional materials and website to differentiate your business from competitors and attract high-calibre employees.
Apply to use the GreenPower logo and promotional resources.
Purchase 50% or more GreenPower
Your business is featured on the GreenPower website (without your business logo). 
Add your business to the GreenPower website
Purchase 100% or more GreenPower
Your business logo is featured on the GreenPower website alongside your business name and details, plus your business is eligible to be featured on the GreenPower Facebook page reaching more than 48,000 followers or our LinkedIn page. 
GreenPower Connect customers
When you purchase GreenPower Connect you get top tier marketing and reporting benefits. As well as increasing your NABERS or GreenStar rating, you can also use your personalised GreenPower Connect customer logo on your marketing materials, in addition to being promoted on the GreenPower website and Facebook page. You also benefit from reduced costs.